May 19 2009 Tuesday, 7:00 pm
Susuman TVC is a sticky mode entry for 48 hours, do scroll down for RM's latest entries. thanks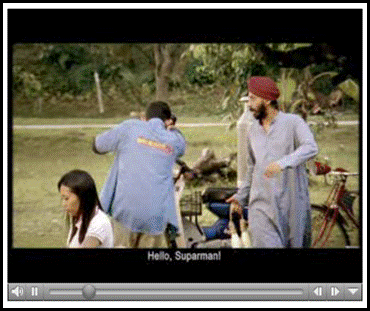 Cerita aku arini pulak adalah continuation from the Suparman TVC Astro arituh. Ha ni pun lawak gak sama. Very the brilliant lah idea astro buat iklan macam nih. Lembu leh minum air dari gelas kay. Siap serving atas meja lagik. Wahhahahahaha! Padanlah anak2 aku kalo tengok iklan memang mata melekat kat tv semedang.
Tahukah engko kalau susu berkurangan, adalah kerana lembu tidak banyak minum? So tahukah engkau jugak kalau engkau nak dpt kan susu yang banyak dari lembu itu, susu itu hendaklah diberi minuman yang banyak.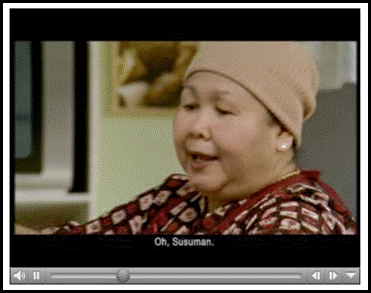 I never heard of Rava Ladoo, wpun aku rakyat malaysia di negara majmuk. Kalau ladoo tu aku tau lah, pedas kan? Ha see, to produce delicous Rava Ladoo as an indian desert we gotta give the cows minum banyak2 lah weiii. Takkan ko jer yang nak minum.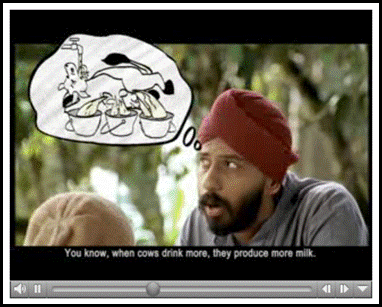 Tapi janganlah gopoh gapah macam si Suparman, dok leka terkejut tengok lembu sapi minum sampai mencungap jatuh ke tanah dari basikal. Susuman adalah watak singh yang kerjanya menghantar susu ke kedai warung makan Tok Wan.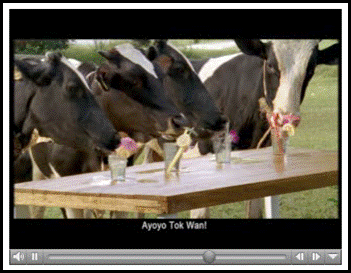 Sama lah kan pikiran kita hasilnya nak produce susu ibu macam aku  ni dulu, kenalah makan minum ikut aturan. Kalo tak minum betul macamana susu ibu aku nak menitik2 keluar bagi anak2 aku menyonyot.
The aplikasinya lebih kurang sama…penghasilan susu lembu juga perlu dititikberatkan, kita perlu menonton Astro coz segala resepi ilmuan ada dipaparkan di dalamnya. It carries all the Macam-Macam Ada symbol together in our life.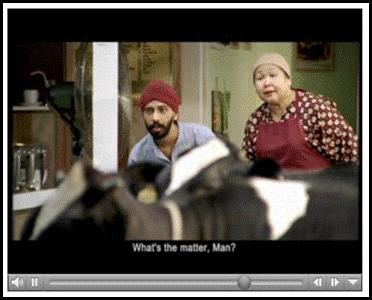 Macam-Macam Ada betullah idea Tok Wan nih. Setiap butir bicaranya sangat berisi padat, ada jer sharing is caring yang dia bagi kat kita, it s like a whole package for the audience.
Do watch Tok Wan Susuman, Macam-Macam Ada engkau leh korek from the trailer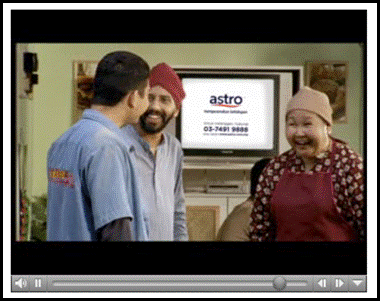 *_Astro Susuman_*

*Video URL: *http://www.youtube.com/watch?v=sNr93V1JHqY**
Khidmat masyarakat pesananan masyarakat Susuman TVC is brought by redmummy.com
Comment:
2