May 15 2009 Friday, 8:00 pm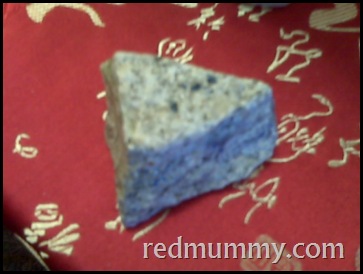 the batu hikmat abang…
dia segala sampah sarap sume nak simpan lam biliknya
ni dia terparking batu ni kat bilik aku
harus aku amik buang lam dustbin, siap peruk2 tak nak kasi nampak.
batu ni pun baling kat orang yang menipu aku pun baguih gak. kisahnya arituh ada ler umat nih, beria menipu aku, menidakkan fakta, lagi aku korek lg dia tipu. nak jadikan citer, ada orang ketiga bagi aku segala fakta yang melibatkan penipuan sipolan.
aku tunggu je sampai bila dia nak menipu. tak de ke rasa malu pada diri sendiri, orang dah tolong, lagi nak menipu, iskk..malu tol aku baca sms nya yang denial itu. Being older doesnt mean u can be so clever la cik oiii!
signage lam keter kalo nak letak pun, berhati2 lah gak. dr ko letak car sticker cam tuh, baik ko letak RM's car sticker, ado gak pekdah promote blog aku ni ha.
the driver, sangat kurang ajor, cara dia bwk dr jalan tun razak hulu ke tun razak hilir, memang rasa nak aku pecah2 kan je tayar dia. sama le cara dia drive ngan signage yang dia bwk tuh
signage tu cakap 'the driver dont give a shit anymore.
takkan melambangkan diri sendiri? personality ko gak tuh..
Comment:
7