May 4 2017 Thursday, 10:00 pm
U know i hardly see my husband during weekdays.
Bila dia balik kerja, aku dah tidur. Bila aku pi kerja, dia baru nak masuk tidur (the tidur yang 2nd round).  So sebulan 2 nih aku buat rules, he has to make an effort to come down to KLCC to lunch with me. kira kalau biasa dari rumah dia pergi kerja, so tukar plan, sehari lam seminggu tu, dia kuor awal, to lunch with me and baru dia terus pi kerja.
the unique partnya, aku pergi kerja tu, pas bersalam bagai, dia bukan bother ngan apa baju yang aku pakai. but kang nanti pas dia bangun, dia layan igstories aku, so dia tengok bininya baju kaler apa….dan dia datang dengan baju warna yang sama. So sweet….ceii. kembang la tuu…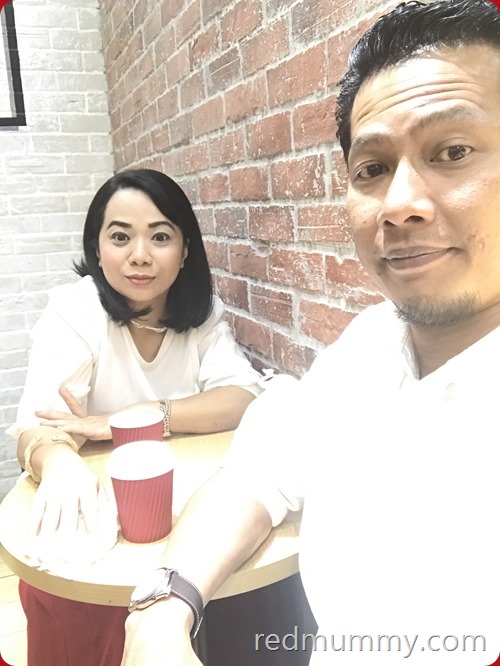 white day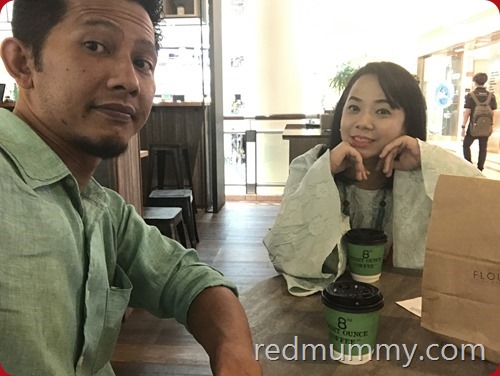 ijau pulak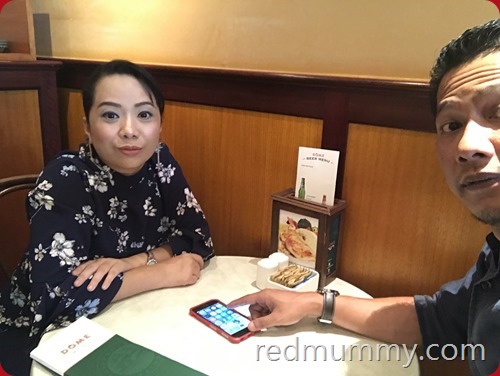 blue biruuu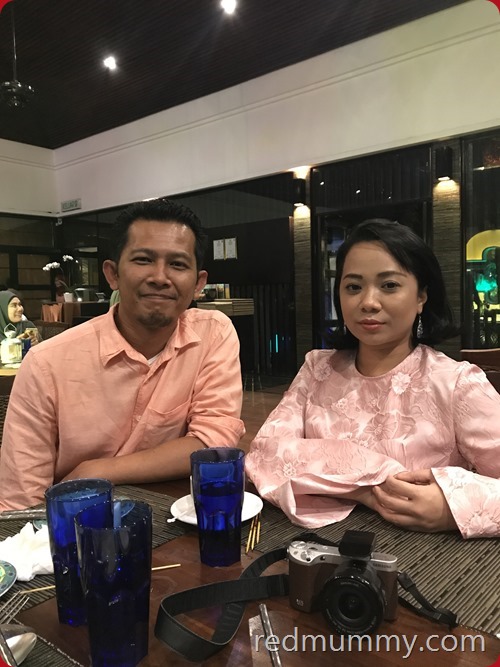 fink  fink oren
yang ni lain kes, aku pulak yang pi ke opis dia. Petang ler, I had an event kat near by his office, so dia temankan sama.  I was actually pakai merah pagi tu pi kerja, tapi dia nampak aku ada bawak baju extra letak lam keter…so dia pun tiru sama gak lah. He doesnt has pink sangat…jadi oren pun bolehlah…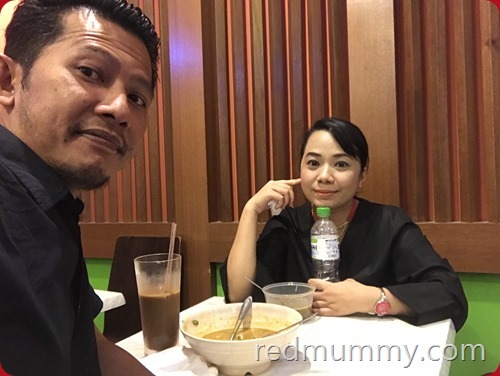 ini baru lagi, this week's date. I pakai hitam, dia pun datangggggggg dengan itam kaler gak.
Selain dari kitaorng lunch, of cos le ukur jalan KLCC. but one day aku kena bawak dia makan kat Wisma Central yang sebelah KLCC tuh, itu setaun sekali pun aku tak pergi kot hahahaha…tapi coz dia suka benau ngan malay's food, jadi WC tu memang lubuk sangatlah that kind of food memang melambak. Just paneh je lah….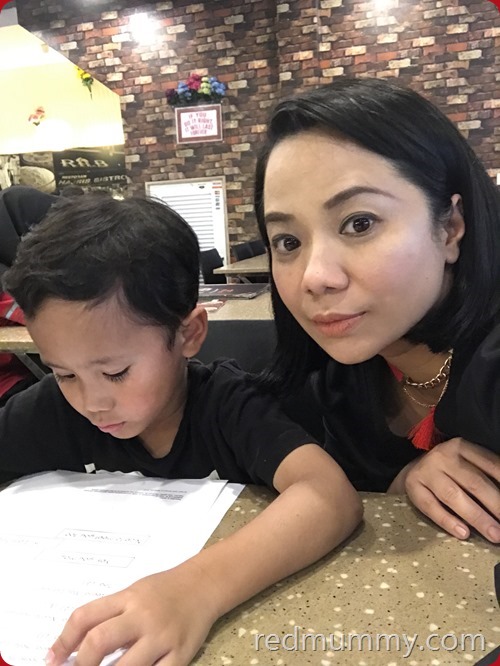 yang ni pulak, aku amik half day (right after abis dating lunch ngan laki aku, he went to work, aku pulak terus balik).  Jemput Zeeshan awal dari sekolahnya and terus dok lepak QB, sambil buat latihtubi exam (he is sitting in saringan exam for cluster school), so memang kena cuba tukar environment pulaklah. aku cadang nak lepak le sampai pepetang lagik, tapi baru sejam aku dah nak terkencing, dahlah aku geli nak pakai QB punya toilet. cei…so kita balik, sejam cukuplah kat QB tuh. sambung di rumah.
sesekali kuor ngan anak2 tapi berlainan anak. Dulu2 pun aku buat gak but bila bz ke hapa lupa. But baru nih, abang and apaknya pi dentist, dari pagiiiiiiiii depa kuor sampai ke late petang. Dentist tu kejap jer, sejam lebih, tapi lainnya depa berjalan mengular to few places. Kira dating the boys 2 beranak lah gak.
Untuk kakak payah sikit, she bukan balik selalu, so ada kalanya bila balik pun, dah macam2 hal nak buat, and so takde lah sangat dating ngan dia, melainkan bawak sekali askar2 lain sama.
Just aku nyampahnya bila laki aku datang KLCC tu, bag laptop merah dia pun heret sama, yelah takkan nak tinggalkan laptop lam keter pulakkan. Hiks.
this entry…some sweet little things, for the marriage.
Comment:
8