Feb 13 2019 Wednesday, 2:00 pm
It s Feb 2019 but i havent blog pun pasal my baloon sinuplasty surgery at all, even my son's too. Yet pastuh I ada buat 2 more surgeries lain gak. oh well….dah sebulan setengah im on long medical leave, ddnt bother to update my blog. Pardon me.
This was on end Oct 2018. I did my first baloon sinuplasty surgery on 2010, 8 years ago. Details story lama kat sini: 
Pastuh after 5 years (seperti dijangkakan by the doctor) it came back. Masa tu technology lain so tak lasting lama lah. After horrible of 3 years, i decided to do it again, this time punya technology can last much longer, perhaps more than 10-15 years, wallahualam.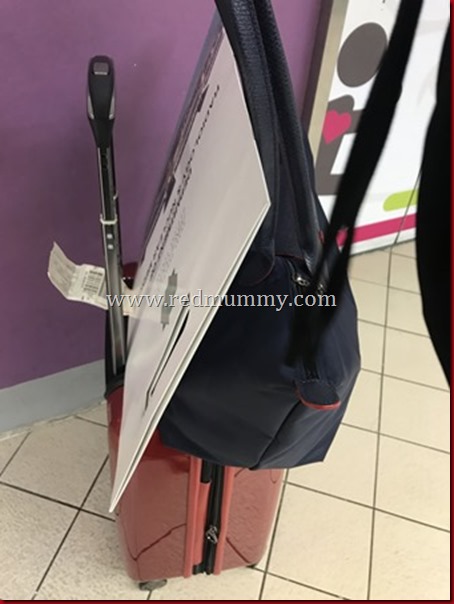 i drove myself to the hospital, pak encik hem…bz bz benau. He came later after few hours before i ve been pushed to the OT's room.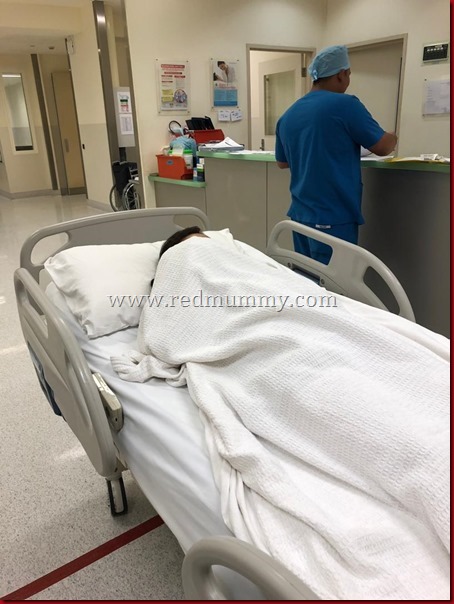 Kalau nak kira major ops, ni first time lah ever since beranakkan Zeeshan, i tak dela rasa takut ke hapa, cuma i bayangkan masa after ops tu nanti (was it sama macam dulu punya surgery gitu kan). after 3 hours macam tu, the ops ni pun done, mmg la tak sedau pun coz i was on full bius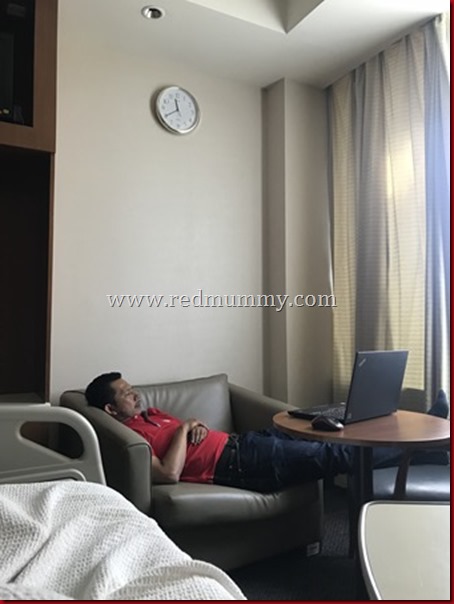 sakit hatinya ko masuk balik bilik hospital, laki ko membuta ha camnih. Bukanlah nak bangun tengok bini being pushed dah bagai, boleh sambung lagi melenanya.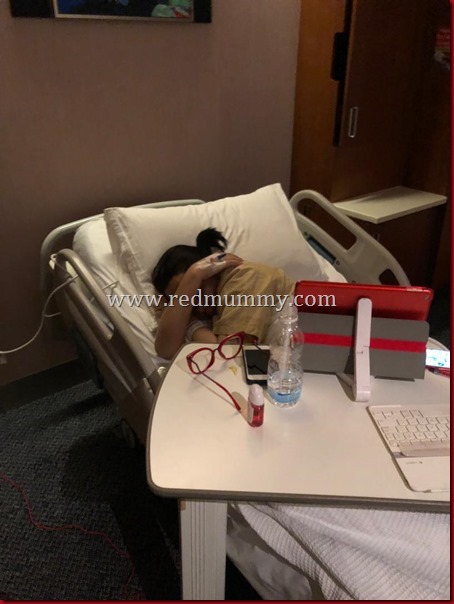 1 day tu aku layan ubat bius, memamai….till the next day baru ada energy a bit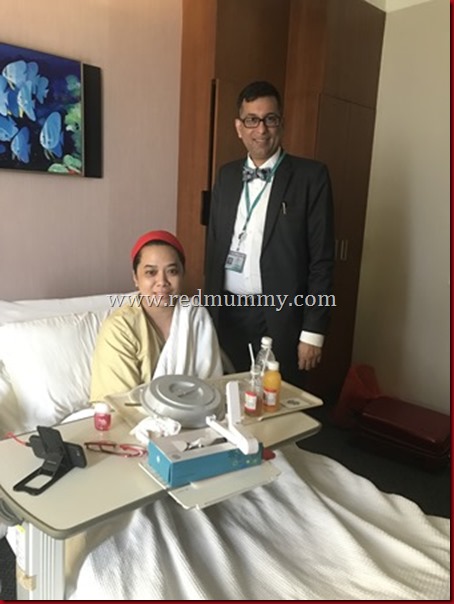 best part is, bila kuor dari OT tu rupanya takde dah rangka2 whatever letak dalam hidung. tu pasal aku ckp technology skang dah tak sama macam 8 years ago. Macamana masuk OT, macam tu la kuor OT rupa hidung nih. Luaran je lah i meant. Dalamnya masih lagi kena spray2 for 1 month gitu. And after fully check up, alhamdulillah, it works well and aku takde dah facing the same issues of sinus teruk.
Makan ubat tu bagai sume ada ler during this period (sblm surgery) but sampai bila nak asyik togok ubat jer, it has to be stopped. Sebab tu lah aku buat sinusplasty nih. Sblum korang nak buat nih, kena buat scan dulu lah, depa nak tengok how serius is your hidung so can do the baloon sinusplasty.
Datuk Dr Kuljit, the same doctor yang did my previous surgery, did this one too gak. In fact for Zeeshan's ent pun under him. semua anak beranak aku mmg go under him je pun.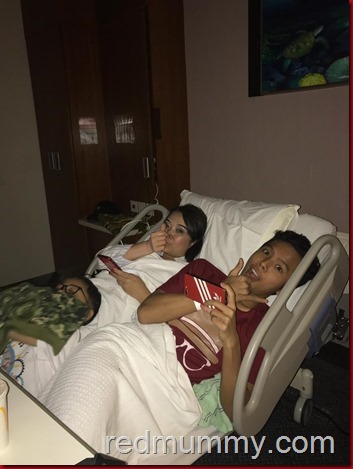 then 2 months after, just right after abang finishes his SPM, abang's turn pulak buat the same procedures. He s been having the same issues like mak dia for years. But dia bergantung pada ubat and spray most of the time lah. So sblm SPM doctor dah checked bagai and agreed to do this after his SPM papers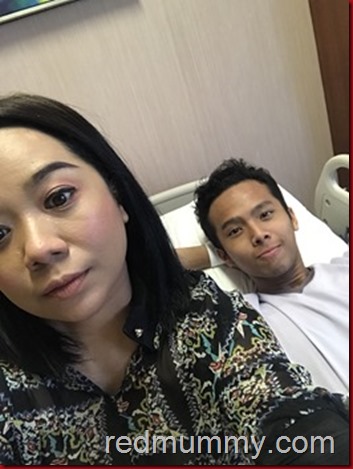 memula dia takutlah, admitted at nite before, bapaknya tidur temankan kat spital. aku datang ulang alik. Pagi esoknya baru the ops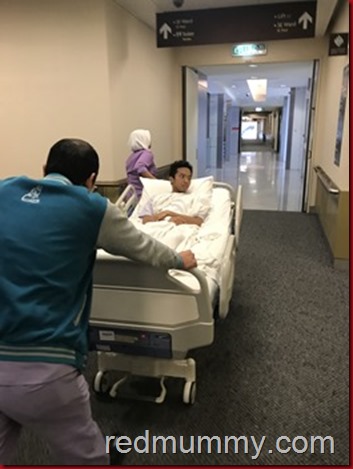 at nite tu pun ada je adik2nya sama teman, but pastuh aku heret semua bawak balik, tinggalkan abang and apaknya jer. Pagi buta aku datang balik hospital and pastuh dia mula la tak senang duduk, takut takut, udah dikabau ada bius ko takkan sedar apa pun…kocik punya hal ni bang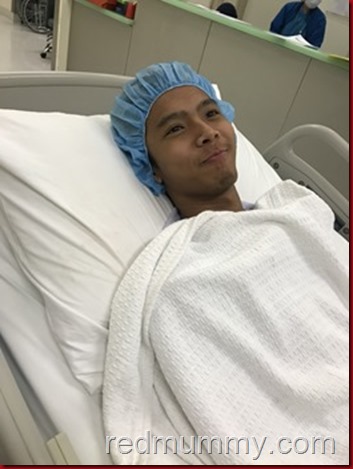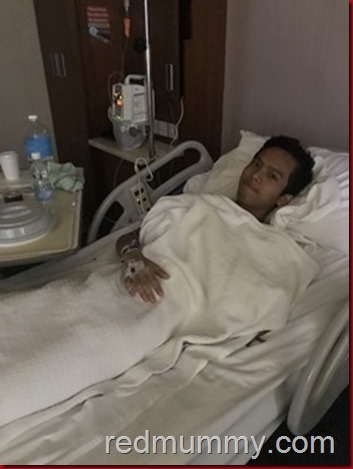 alhamdulillah, the surgery went well too. Now dah over 2 months gak, he s happy, takde dah issue sinus pagi siang malam bagai. The next day after surgery pun abang discharged. And ulang alik pakai spray and 1 week follow up check and happy takde hal dah. Abang pun under Dr Kuljit gak, sama korek hidung ngan mak nya.
So far lam Red Family, aku ngan dia je lah yang issue sinus ni. But actually for abang's case ni ada lagi kisahnya tak abis, post his accident setaun lepas. On his teeth n robek bawah mulut especially, nak kena jumpa gak dentist and skin specialist ulang alik. Last year, berulang jumpa dentist je banyak kali coz he lost 2 1/2 batang gigi dia kan, so dia mmg skang pakai gigi palsu yg marryland bridge tuh.
So next entries pulak kita move on to my knee and DCR's ops. Puncanya yang aku sampai long medical leave….
Comment:
8