May 30 2009 Saturday, 2:00 pm
mak datukkk!
eh ko nengok rambut that lady
gila blonde, tu original ke hapa ek, abih kulit2 pala depan semua kaler blonde oii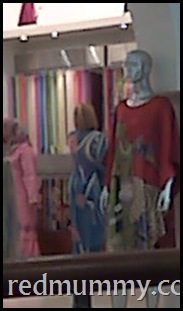 the best yang kawan aku dpt amik, gila blondee
akak, kalo akak baca blog saya, saya tak amik muka akak tau
saya cuma terpegun ngan rambut akak yang sangattttttttttttt blonde
obviously akak muka melayu giler cam saya
tp rambut akak adalahhhhhhhhhhhh, buat saya tokojut!
napa ko monyok kak red?
nak beli kasut
dah tu beli ler
tp aritu dah beli make up banyak, soon dpt lagi make up set memacam plak
so?
tp nak gak beli kasut
pas makan kita pi tengok kasut akak lah yer

apesal ko asik ngamik gambo aku jer nih
baju akak tu kaler dia vavavoom lah kak
ater amik ler gambo baju, yang muka aku ko tepek sekali napa
sbb, satu package kak
len kali kak, kalo beli baju tuh, beli le bebanyak, buat jual kat kl ni ha
tak pandai jual lah, aku bukan business minded
tips untuk arini
kalau enggko rasa ko pening pala nak dptkan adiah for adik beradik nya bday, let say jemputan tu ramai for anak2 kawan ko kan
ko carik adiah yang boleh family sekali arung main
anak kecil leh main
anak beso pun leh main
ngan makpak sekali bley main
so happy birthday to the 3 kiddos….at the moment, ngah melenjan kat bday party anak2 kawan aku, sekali 3 arung nya bday anak2 dia buat
Junior Pictionary menyelamatkan anda…
it comes in red and blue box
apa kes aku nak amik bighu plakkan….
Comment:
12