Mar 17 2017 Friday, 8:00 am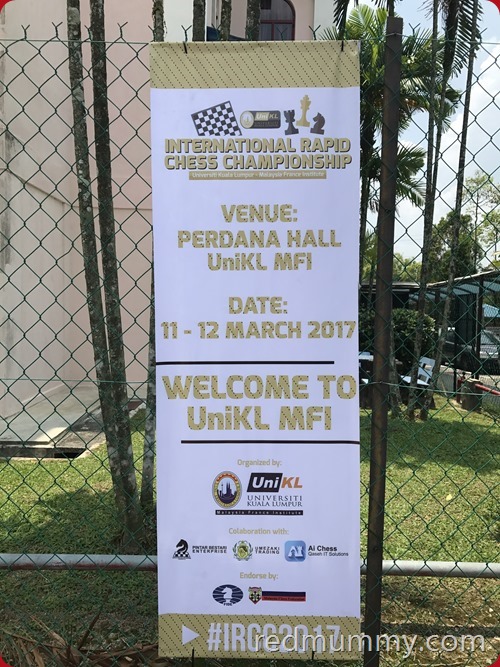 I spent my 2 days at UniKL Bangi. First time hakak sampai sini. I registered ngan tournament nih dah lamo, aku pun lupa yang sebenarnya event ni 2 hari kau. So pasnih, i cannot go la for 2 hari camni, sama le gak ngan laki hakak gak. Dia lagi melemau, in fact he decided to not going on the 2nd day. At least aku pegi le jugak, ni semua kes FIDE rated nya pasal.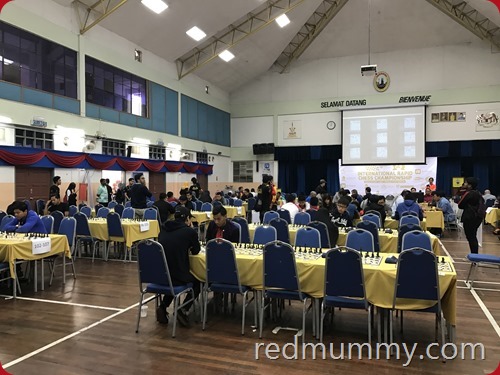 the hall situation. Pagi awal mula till jam 530pm camtu lah.  But first day agak banyak sangat masa membazir, coz main 4 games je kan, tu yang aku cakap pasnih I would go for 1 day tournament jer, kalau kena spend 2 hari ai is tak rajin lah…kita ada family kekdahnya kan.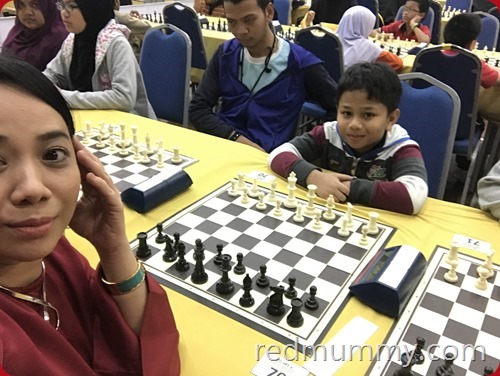 one of the games yang aku dapat checkmate kan, with this young 9 year old boy. This is open category, so if by pairing you kena main ngan budak umur 7 taun ke, 50 taun ke, tak tentu. Hang jangan ingat umur 9 tahun tu dia tak boleh kitai kita ye…but with this adik nih (or pangkat anak) aku menang ler.
Semua kanak2 yang masuk tournament macam nih, semua ada pengalaman besar main tournament dan mereka punya coach bukan cecalang punya orang, semua ada nama ada ranking. ada orang tua umur 40s or even 20s yang kalah dengan budak2 umur gini, so jangan pandang rendah, they are so good. hopefully anak2 aku nanti pun macam tu jugaklah, insyallah.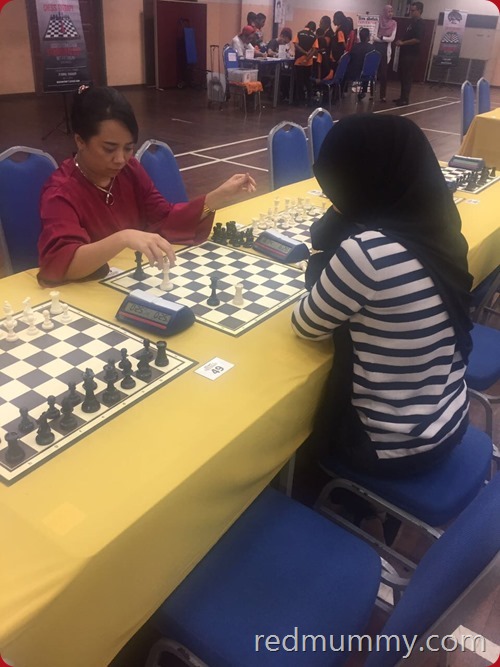 ini pulak antara game yang aku sangat benci dok ingat. I was winning, but coz of something in my mind, aku kalah ngan dia. Ada kalah yang kita boleh terima, kira kalah bermaruah, puas hati coz dah fought gegila. But sangatlah dalam sejarah nih aku tak pernah rasa bodoh main chess gini. Macam orang tak geti main kalahnya aku hahahaha….nangis sket kot masa lam keter lepas abis game nih.
Ada gab 3 jam lebih pagi tuh lepas first game so I pun pergi Giant Bangi, Malas aku nak bertangga kat situ heh. Laki aku lain ler, chess games ni ramai guys, pompuan leh kira ler sangat.  Tak sampai 5 min dari UniKL ke Giant Bangi.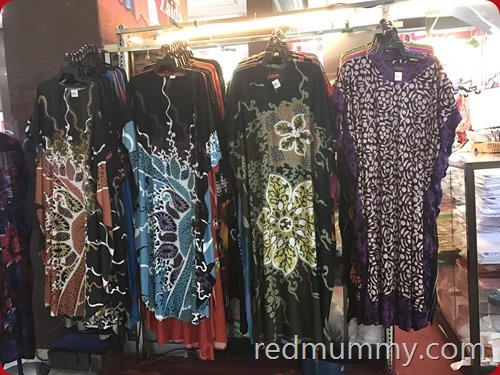 Tujuan aku nak beli shuttlecock kakak, but eh ….banyak giler booth kain baju kaftanlah, dress lah, macam2 lah. Aku memang ngah mencarik caftan pun….
kadang2 petang2 hari aku being called as 'Kakak Kaftan' hah tu hanya orang2 yang di IGStories jer tau kisahnya hehehe….
aku tak nak yang pattern tepi kanan sekali tuh, coz tu lengannya pendek, ai is mau yang long sleeve jer…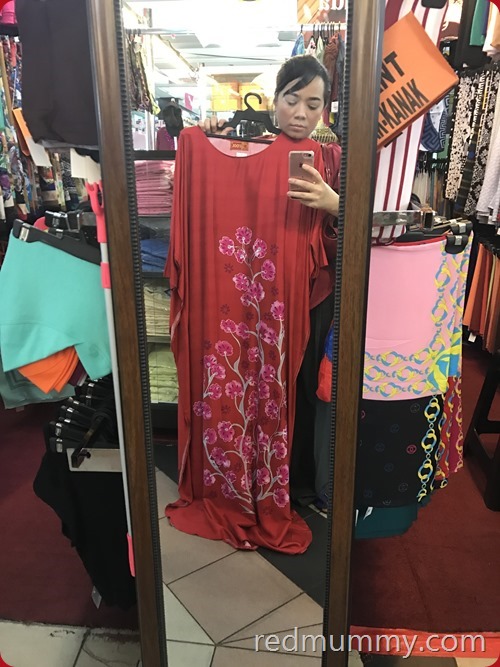 panjangnyalahai kau. Memang kena potong ler sangat ni heh…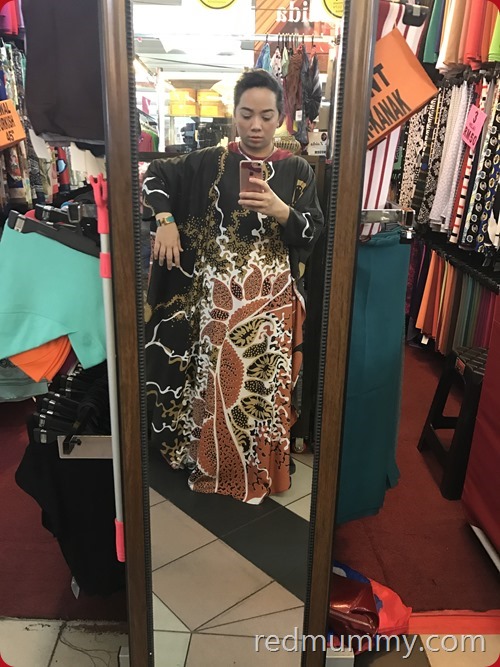 Hok nih tak yang potong… aku amik yang similar gini but in black base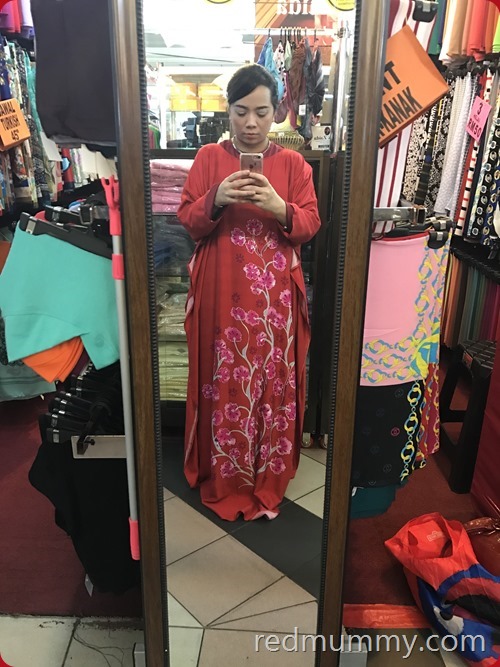 yang merah ni pun aku amik but aku dah antau pun ke tailor untuk potong. Cut it sampai bunga bawah tu jer, so takde le mencacatkan bunga2 tu jer….
the harganya nya caftans nih each RM80 so dapat RM75 sehelai. Pastuh bila turun bawah, ada pulak gak orang jual caftan, harga RM70 jer, sama pulak tu design  material bagai. Cis…cash aku dah abis plak tuh, laki aku dah buzz yang round 2 tournament dah nak start, so aku ingat sok aku nak datang le balik but sudahnya tak datang gak coz the next day nya lagi padat pulak schedule.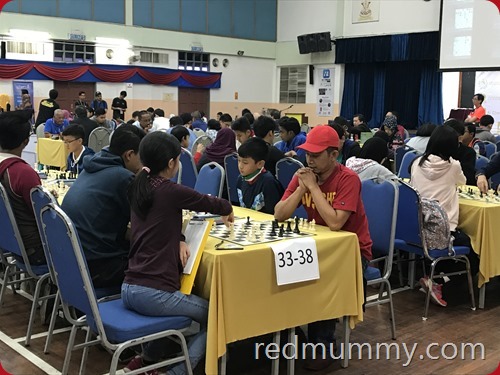 one of the games yang laki aku main. On our first day game tuh, kita punya points sama, 2 menang 2 kalah.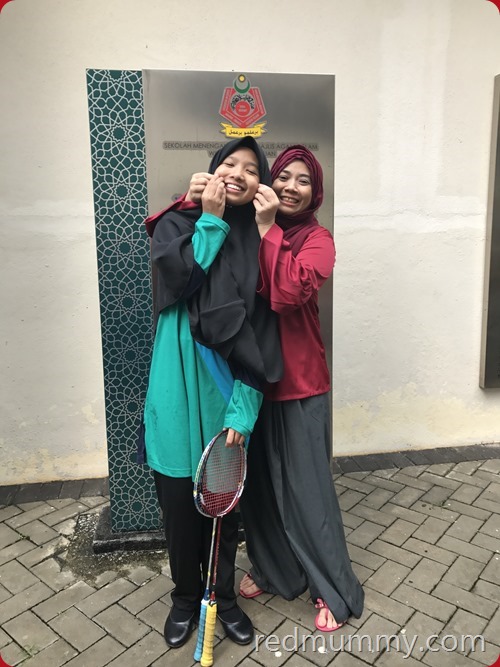 habis je game, aku terus lari balik rumah, kejarkan visiting hours my daughter. Bebetul aku ada 15min je lagik. Earlier makciknya and her cousin ada datang tengok gak….so masa nih, turun kawan2 kakak datang amik carpet dari bonet keter aku. Aku memang nak sedekah carpet tu dok kat her dorm, sonok depa.
Aku bawak gak 15pcs of masks muka. So Kakak and her dorm mates yang 11 orang tu boleh main 'mask party'. Malam tu jugak diorang bebetul buat party mask muka hahaha…ater kang bagi makeup melampau, nama pun budak sekolah agama. Terus bebudak semua sayang ngan mak Kakak hahaha…coz mak kakak sangat very the pandai beli jiwa and memahami anak2 dara kat sekolah agama nih.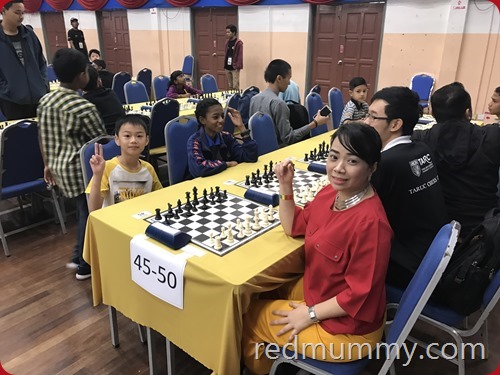 The next day nya, aku datang sorang without the husband. He lagi rela membuta dari melayan 5 games (he was actually bengang dengan 4 games yang banyak gap in between, so macam wasted time). Mungkin organizers lain pasnih boleh consider to do 5 games on the first day so 4 games lagi the 2nd day and cepatlah habisnya.
This young boy pun umurnya dalam 10 taun kot, masa hari pertama game, he lawan ngan laki aku during the first game. Kena kitai ngan laki aku. Pastuh lawan ngan bini pulak, pun sama kena checkmate by aku gak. takpe dik (eh anak) nanti ko akan jadi lebih handal lagik pasnih. Bapaknya kata, omg, you and your husband kaw kaw 'bantai' my son hehehee…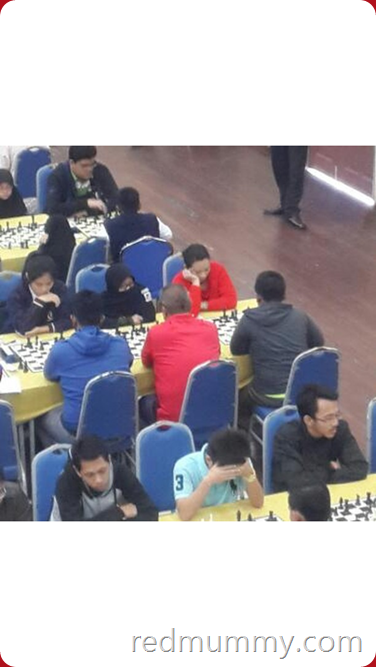 shot atas bawah ni was taken by Jaja (one of my IG followers yang datang visit sama boyfriendnya). Rumahnya dekat semedang sangat…..Ini tekanan game yang paling aku tak bley blah lah….. I was paired with this 13yo boy, handal mak haik budak nih. Cuma sangat hem…for me as a mother, dengan aku yang ada anak umur 13 tahun gak, this boy needs to be 'sekolahkan'. Malas nak elaborate further.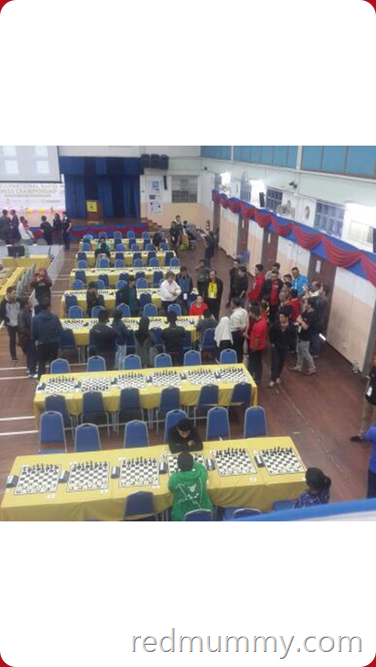 My board antara yang the 2nd last habis….and players lain start kerumun. Lagi menambahkan tekanan. Sorang celebrity blogger vs d 13yo boy dalam chess tournament. Huh. Resultnya, kami draw. Ini ler sesatunya game yang aku draw that day.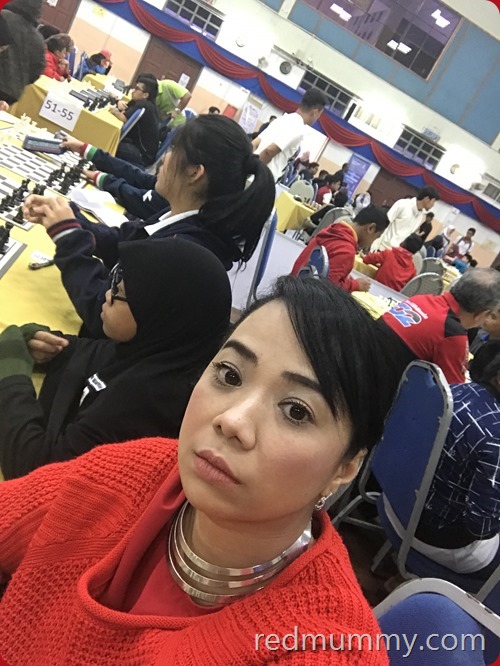 Dalam ni sejuk, harus pakai sweater btw. So that s the end of my 2nd tournament for 2017 nih. Eh 3rd kalau ikut kira yang dari opis aku gak. I ada lagi satu tournament coming soon nih.
Untuk International Rapid Chess Championship nih, result aku menjunam jugak, compared ngan yang lepas. Overall ranking number 99 out of 150s players with my personal results:
4 won
4 lost
1 draw
Padahal 2 yang lost tu patut boleh menang, haih…takpelah, yang penting nakkan FIDE. nak naik stage tu memang tak ler kan. My laki tak dapat cert ler dah dia tak abiskan 5 games yang on the 2nd day tuh.
Congratulations to the organizer, of cos ada hiccups but boleh diperbaiki. Ada a few lagi tournaments yang aku ngah timbang kati, actually most of the weekends memang ada jer tourney but aku memilih gak, paling importantly kena ada FIDE of course. If ada tau lagi ada memana tournaments, jejemputlah ajak akak masuk ye.
Comment:
6