Jul 29 2009 Wednesday, 3:00 pm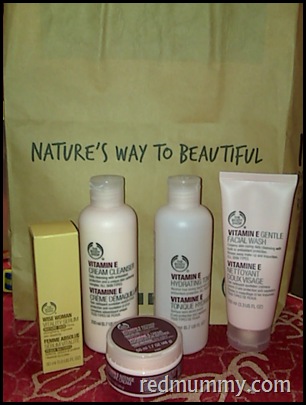 kak red
tlg belikan saya set bodyshop, list as per attached, saya bank in duit skang
ok ai ai, akak pi beli mlm nih gak!
itu adalah dari my loyal reader, yang mohon bantuanku bila aku announce semalam yang aku adalah bisa menjadi Personal Shopper kamu, RM Readers.
kak red
nak white khol MAC  pls
ok coming…
Red
ai want the MAC brown pencil liner pls…
ok roger, bought for u already!
tp ingat nak suh aku jadi PS korang, sila pastikan masukkan duit awal2 lah, jangan main leka2 lusa tulat esok2 pulak. pada korang cam ko sorang je beli barang, tp pada aku, aku beli utk ramai orang. ai need to roll back my cash for buying your stuff.
pastu korang nya pasal
aku pun terjebak beli sama for myself! for these bodyshop set nih, aku nak single body shimmer lotion jer, coz aritu kan ayu the sun ada adiahkan yang set merah pastu bila pakai eiiii, bershimmer ko lotion tuh, wa sukaaa! so ai bought it. but ada dpt shower gel and soup. soup tu aku suh sirman pakai, dia tak mau. ngado!
so SIL aku lah dpt, ater adik ipar aku dok umah aku sebulan kan, macam2 barang dia dapat kay…mewah make up lah ko Wana.
pastu alang2
kian lama aku 'puasa' MAC kan…sekali arung aku borong the main important thing yang aku nak sangatttttttttt beli berbulan lamanya.
Limited Edition of blusher
Highlight
Black eyeliner
Blusher's brush limited edition gak
sirman adalah menggeleng pala tengok harga brush blusher aku. Mael – akak beli gak hahahahaha! dok kira!!!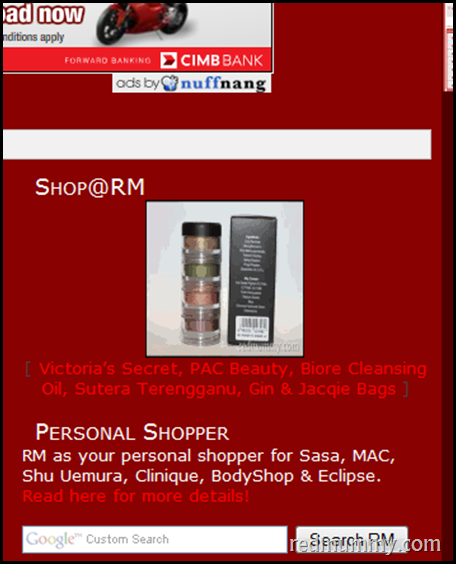 n satu short cut sudah ada utk korang tau yang aku adalah Personal Shopper for RM's Readers…
how when what bagai?
1. Email me, bilang mau apa bagai, with coding ko apa2 lah barang yg ko nak tuh
2. Sirman will reply for the acct details
3. RM to go down and buy your stuff
4. Barang is ready for collection or for postal
Weih yang Bodyshop tuh, buyernya dok Terengganu seii…..so all the way Sirman pi postlajukan to Ganu.
Come everyone, let me do your Personal Shopper 🙂
Comment:
27